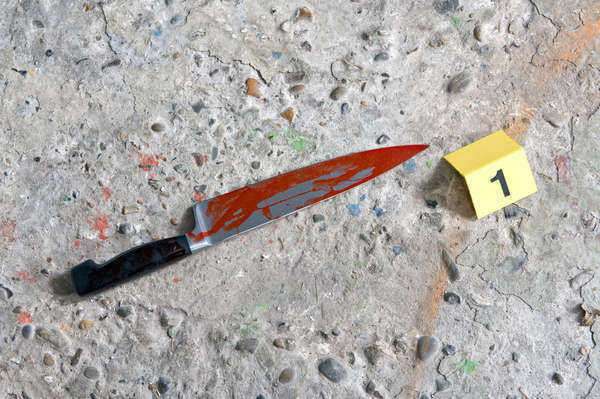 An evidence bag is a specialized type of bag which is used to take and store evidence. Evidence bags might be paper, or they might be plastic. In general, an evidence bag will be designed to be particularly hardy, so that it will not break or tear with the evidence inside, especially because an evidence bag might be used for any of a number of different kinds of evidence, including knives and other sharpened objects.
Evidence bags will also usually contain spaces on their fronts which will allow for the filling in of important information concerning the evidence within the evidence bags, such as the exact chain of custody, the case to which the evidence is relevant, where the evidence was initially gathered, and so on.
Separate evidence bags are usually used for each important piece of evidence, although pieces of evidence which are associated with each other significantly might be stored in the same evidence bag. For example, shell casings from a gun, which are of the same caliber and therefore are all likely to have been fired from the same gun, might all be stored in the same evidence bag.
Generally, each evidence bag will become its own exhibit within the case. This means that the evidence bag will be given an exhibit number, and as an exhibit, will be put up for observation by the court and by the jury in particular. A potentially dangerous or very sensitive item in an evidence bag might not be treated for open observation as an exhibit, however.
Comments
comments