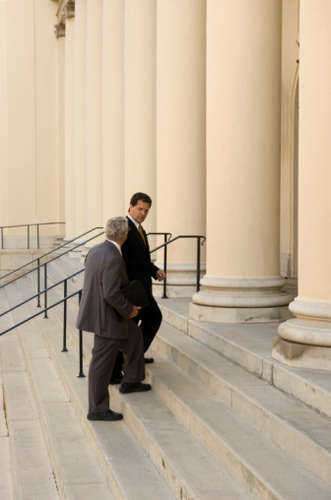 In the United States, a common law suit is an action brought before a court of law to settle a dispute through legal action. Lawsuits are established by a plaintiff or a party who claims damages from a defendant's actions. The lawsuit uses the firm legal code established over America's history to resolve a dispute or distribute a settlement for the situation.
The conduct of the lawsuit–the actual procedure of developing a resolution is referred to as litigation. To simplify, the litigation definition is a legal proceeding established in a court to determine a settlement through the enforcement of legal rights and the code of law. So the case itself or the particulars of the conflict is held separate from litigation definition. The broad process of taking a dilemma, a conflict, or a case through court is litigation, meaning the dynamics of the legal action is the definition of litigation.
The legal process or litigation is more common in civil suits than criminal cases. Regardless of the type of law practiced or in question, litigation refers to any legal proceedings that are created to find a settlement through the course of law. When an individual commences in a legal action he or she is referred to as the litigate. To litigate, one must file a charge against an entity or individual to bring a conflict or case to court. The legal process is exacting; there are numerous fields of law within the American judicial system. Litigation, however, simply refers to the process of a court case or the legal action associated with a conflict in courtroom.
Comments
comments